PRE CONCEPTION COUNSELING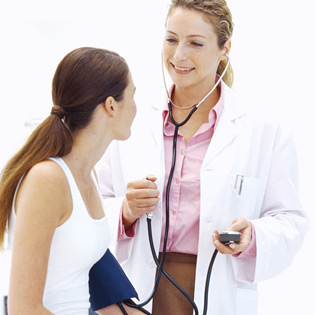 If you wish to get pregnant and create a new bond between you and your partner, then preconceptions planning can guide you and your partner understand how to boost the chances of a healthy pregnancy. At Complete Women Care, Dr Puuja Arora provides supportive preconceptions counseling. Our expert team of gynecologists can offer a thorough examination of the women's health at the first visit to check whether her condition is ready for a healthy pregnancy or not.
Preconception counseling is necessary for every couple as the counseling session with a professional gynecologist will help the couple to know and prepare for a health pregnancy. Dr Puuja Arora is a renowned gynecologist offering unmatched preconception counseling to the couples. There are various other reasons that would let you consider preconception counseling an important measure before a pregnancy, they are as below:-
Helps in finding the reasons that can affect the women health during pregnancy
Health and nutrition level in the body to have a safer delivery without any complications
Obesity may be the cause of many pregnancy complications
Being underweight also poses a risk during pregnancy
Environment the couple live may also affect the pregnancy
STI (Sexually Transmitted Infections) can be averted
Gestational diabetes – A type of diabetes that arise during the pregnancy period can also be averted
She provides expert consultancy to avert excruciating complications during the pregnancy and childbirth defects.