PRE-WEDDING COUNSELING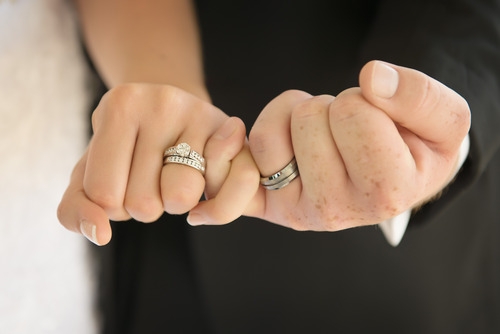 We provide guidance to couples for a strong and healthy relationship for the couples who are preparing for their marriage Complete Women Care holds specialty in offering precise premarital counseling in Gurgaon. To ensure about the stable and satisfying marriage with the partner, Pre-marital counseling helps the couples by providing them proper guidance. It is important to know about your partner's health before marriage to have a strong relationship in the future.
Dr Puuja Arora at Complete Women Care is a licensed gynecologist who is offering splendor premarital counseling in Gurgaon to the couples for a strong and healthy relationship. Her guidance and care has led many couples to have couples to have a strong and healthy relationship.
In order to provide accurate consultation, at the time of clinic visit, the couples may be asked to go under some tests that may detect their reproductive health conditions.
"Polycystic Ovarian Disease (PCOD)" is the most common reproductive health issue that is noticed among many couples. It is also known as polycystic ovarian syndrome (PCOS), which makes it difficult for the women to get pregnant and conceive a baby. In order to prevent long term problems the problem of PCOD can be cured if detected early. There are also many other topics that are considered important to be discussed without any hesitation during the counseling sessions, they are as follows:-
Fertility rate of the partner to conceive a healthy baby
Pregnancy needs and care
Pregnancy planning
Children and parenting
Affection and sex
Marital disharmony
Premarital counseling can help ensure that you and your partner have a strong, healthy relationship — giving you a better chance for a stable and satisfying marriage. Premarital counseling can also help you identify weaknesses that could become problems during marriage. At Complete Women Care, our clinic team of skilled gynecologists is led by Dr Puuja, a licensed gynecologist for premarital counseling in Gurgaon. Dr Puuja enables individuals in understanding their partner needs and desires by providing them precise information, related to their health concerns before marriage as to help them achieve a sturdy relationship. You can approach at our clinic's front desk to schedule a premarital counseling in Gurgaon from our expert gynecologist.